Why Choose Haus12?
Since moving premises to Newcastle's railway arches, our offerings as a business have grown. Our move across the city came with a location that was three times larger than our last, but that doesn't mean that we've compromised on the quality of our services. In fact, we have gone on to prove that bigger can sometimes mean better as we now have several design awards under our belt.
So, whether you're looking to do up your existing space and inject a bit of life back into it or are considering a larger shake-up within your home, don't hesitate to reach out to us. We are ready and willing to help make even your wildest dreams come true!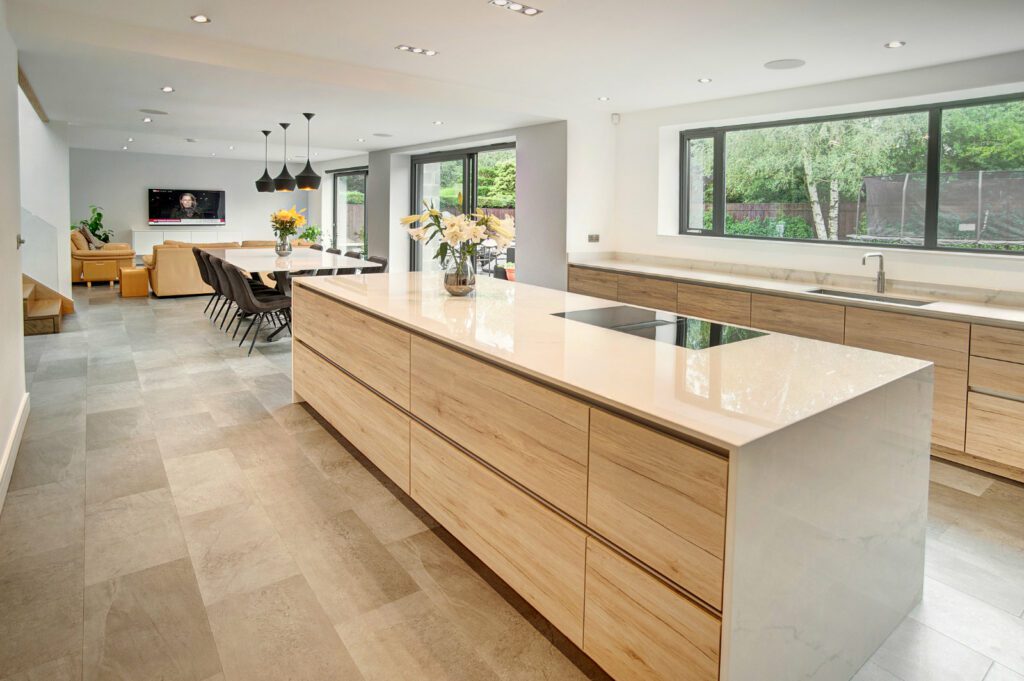 One Step Ahead
If there's one thing we like to pride ourselves on, it's being ahead of the curve. We believe that our experience makes this possible, as we have become experts on forecasting trends. However, despite this, we don't simply fall back on the know-how that we've collected since entering the industry in 1994, we spend time researching to ensure that we can point you in the right direction when it comes to designing kitchens in Newcastle.
Regular trips to go and see the brands we stock, as well as looking for inspiration in unlikely places means that we can offer you insight that could prove invaluable. And, as a result of our research, we never stop growing our knowledge – you can never know too much! This approach means that we can provide you with the best service possible, hopefully you agree.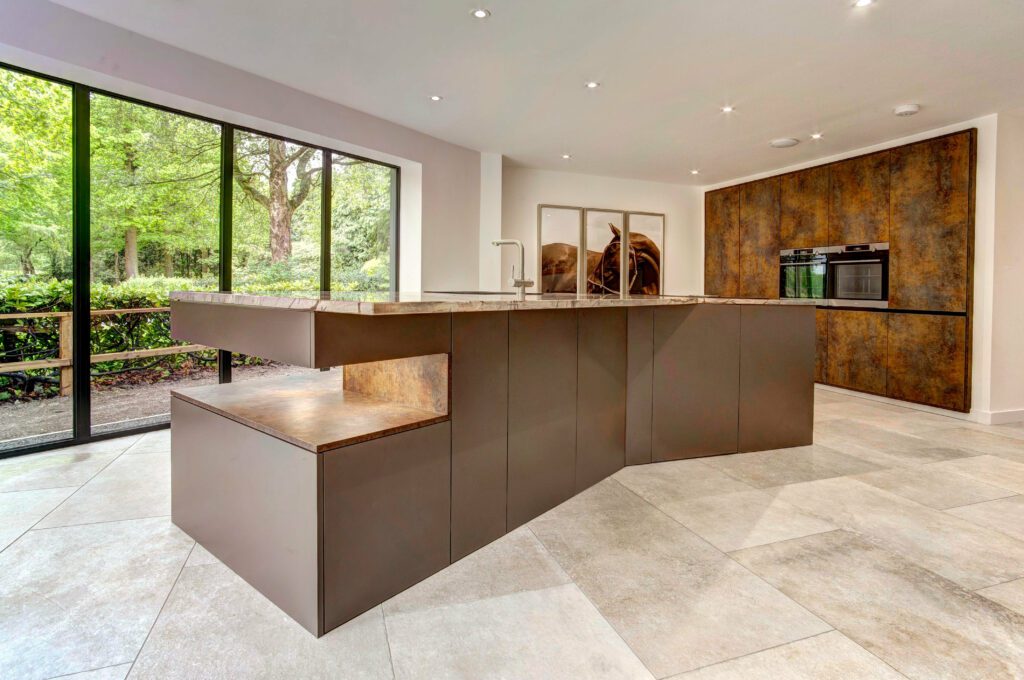 We're The People's People
Here at Haus12, we have never designed the same kitchen twice, and there's a reason for that. Our personable approach means that we get to know you and it's unlikely that your wants and needs are going to be the same as somebody else. We are fortunate that we work with a different mix of brands, as this means that we can offer a wider product offering. This allows us to truly cater for your home and your requirements, overall providing you with a kitchen that is as bespoke as you'd like it to be.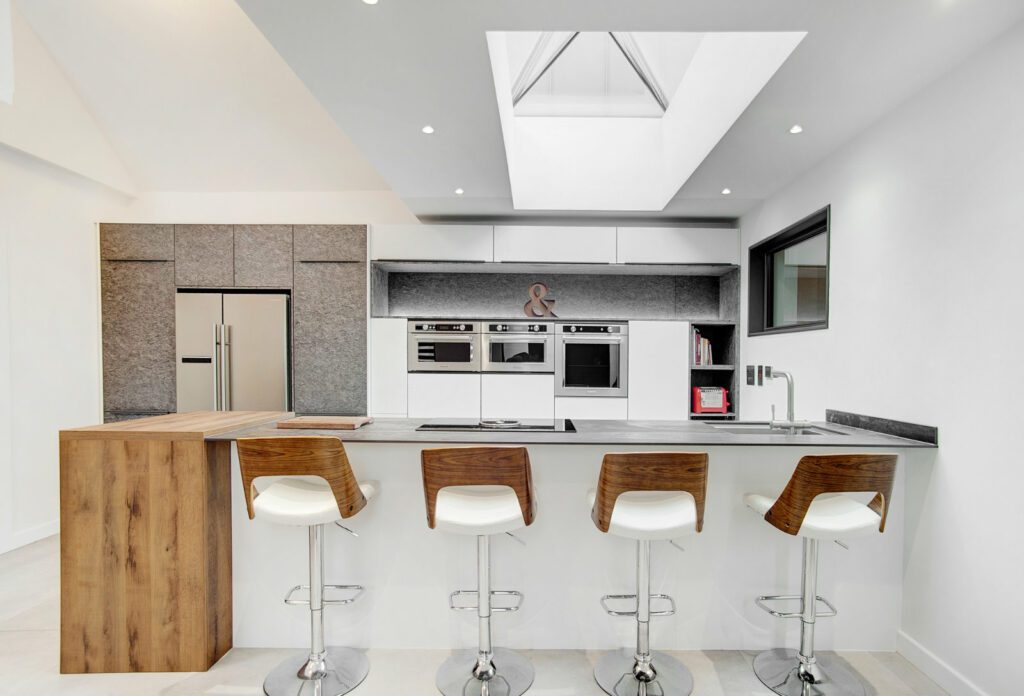 Creative Collaboration
Putting the client at the heart of every decision we make; we believe that establishing a relationship with you is the best way to do so. Our reviews demonstrate how imperative building a connection with you is to creating a high quality kitchen that is truly unrivalled by anything else you could've achieved. Not only do our reviews speak for themselves, but our awards both from Houzz and The Designer Kitchen & Bathroom Awards are a wonderful addition that suggest to us that we're really in the right business.
Newcastle Kitchen Showroom
Our central Newcastle kitchen showroom location is fantastic – not only because we're situated in the middle of a thriving city, but because it makes us accessible to so many people. We have really fallen in love with our kitchen showroom nestled beneath Newcastle's railway arches. Not only is it quirky and unique, but it's an inspiring space for us to work from, allowing us to come up with excellent kitchen designs that our clients fall head over heels for.
Opening Hours
Monday – Thursday: 10am – 4pm
Friday: Closed
Saturday 10am – 2pm
Sunday: Closed
In accordance with the current local restrictions, the Haus12 Newcastle kitchen showroom is now open to the public. Only a maximum of 2 visitors will be possible per appointment. Please do not visit if you are experiencing any symptoms of COVID-19.